If you're a business owner in need of a new retail space, you have to decide on the type of building you want to construct. You have to give a lot of consideration to your operational needs, customer and client care, and what will maximize your profit potential. In all these aspects, a steel building system offers many advantages!
By choosing a steel commercial space with Paris Building Sales, you can expect a highly efficient structure that comes with a greater degree of customization and a lower overall cost than other building types. We can help you improve your profit margin and get your business in operation with fewer delays!
Steel Retail Buildings Are More Efficient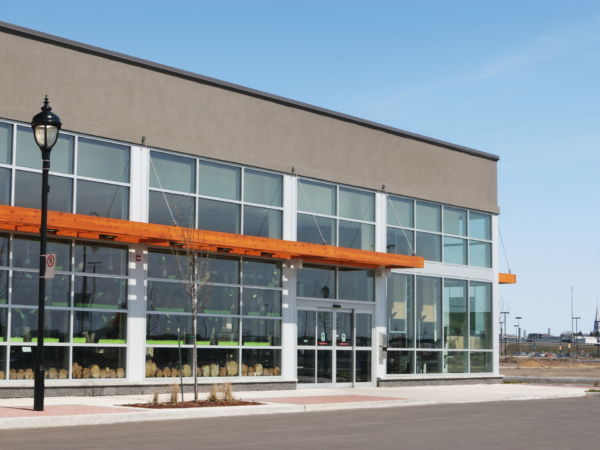 Commercial spaces built with a steel system are more efficient than more traditional construction methods. You can design your retail building to cater to your operations and easily scale up when your business needs to expand. 
The efficiencies begin with the construction. All prefabricated steel building parts come organized and available, with no welding and only minor cutting to do on-site. Once on location, a simple process and ease of assembly make the construction time faster, too. Overall, you have much less waste and fewer labour costs than you would any other type of building. 
The overall energy retention makes a steel retail building efficient, too! Steel buildings can have insulation installed to keep your hot and cold air inside, lowering your energy costs regardless of the season.
Steel Retail Buildings Can Be Any Size
When it comes to a steel building system, the size of your retail space is up to you. Sizing options are selected based on your business needs – the final building could be as big as 100×200 feet or as small as 30×30. You'll be able to build something large enough to fit in machinery, vehicles and any equipment necessary to run your business! 
One aspect about steel is that, due to the many steel truss and beam designs, buildings can be taller and stronger to support a wider array of commercial demands than other materials.
Steel Retail Buildings Have Style!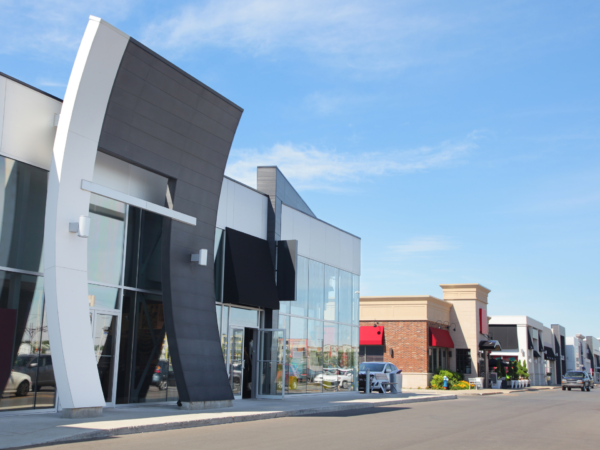 Don't think steel to be a cold, bland material – buildings made from these systems will look as inviting as brick-and-mortar ones! With unique window designs, doors, shutters and colours, you can incorporate many different design options into your new retail space. Your customers and clients will not even realize the material your building is made from – they'll feel as comfortable inside as in any other shop!
You may even use a more traditional exterior material like bricks to make your retail space look how you want. The result is a commercial space that not only fits all your business needs but is also a pleasant, welcoming environment for crew and customers.