Steel And Metal Buildings For Horse Riding & Care
Spacious, solid and well-lit riding areas are necessary for all equestrian events. From riding for exercise to competitive meets, the riding arena has to match the power inside. Steel structural systems from Paris Building Sales are sustainable, providing a safe and low-maintenance environment for your horses. 
Our services, features, and design expertise make planning and constructing the equestrian riding arena an easy, cost-effective process. Move your equestrian operation indoors for efficiency and ease. Our pre-engineered fabric buildings accommodate several facilities under one roof including stalls, tack rooms, feed storage and wash bays.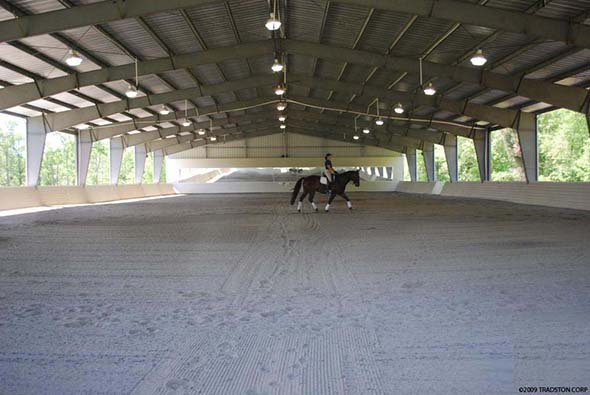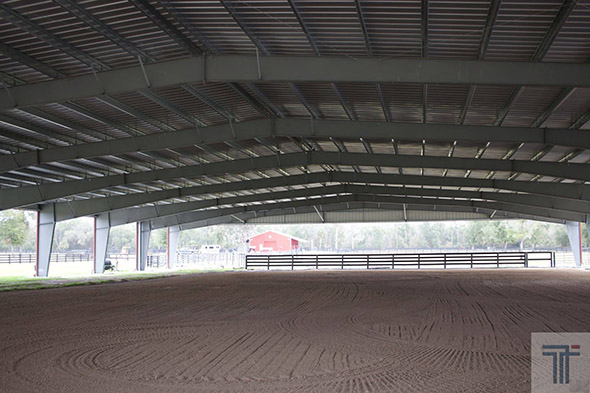 The Steel Advantage For Building Riding Arenas
Pre-engineered steel barns are cost-effective, strong enough not to break, and flexible enough to provide some give, allowing them to withstand the ordinary perils that unpredictable climates bring. A steel frame structure can also accommodate the highest arena width of any material – up to 200 feet or more of all structure types. It's free of posts and columns, providing an obstacle-free field for riding.
Paris Building Sales can use our steel systems to build arenas for riding competitions, boarding stables, and private training facilities. When you need a sturdy, spacious riding arena structure, trust our team to deliver on time and within budget!