Easy-Build Horse Barns Made With High-Quality Steel
Horses need the best protection possible. Good news for owners and farmers: the best protection is also one of the less expensive options! Paris Building Sales steel horse barns provide safe accommodations for your equines, all without the maintenance that's necessary for wooden buildings. 
Our steel building systems are perfect for protecting your animals from the elements, as well as the hazards posed by wooden barns. You will rest easier knowing your horses are secure and protected, as well as feeling better when you see the cost of your new barn.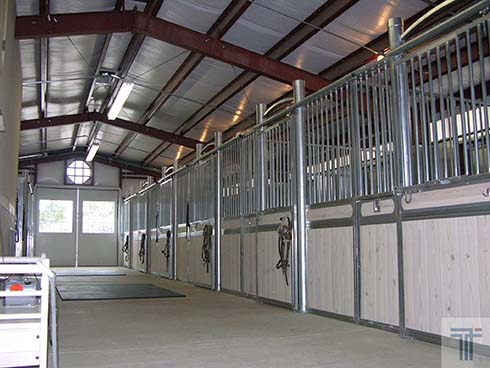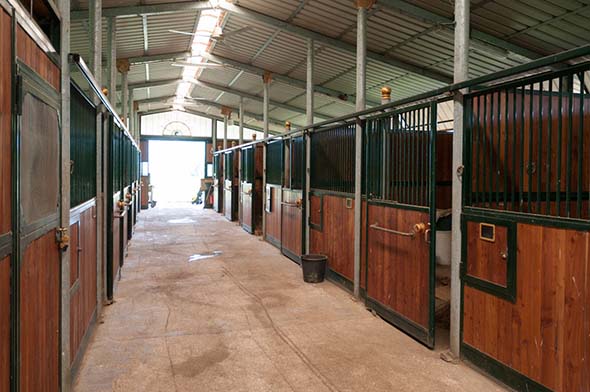 We Build Horse Barns That Are Safer For Your Animals
Wooden barns will be familiar with the multiplicity of threats posed to the wood by moisture, mould, rot, pest infestation, horse cribbing, and more. All of these issues pose no threat to steel building components, and we cover materials with generous warranties: 25-year warranty on wall and roof silicone polyester finish, a 25-year warranty on roof galvalume, a 20-year roof weather-tightness warranty, and a 1-year standard warranty on absolutely all materials.
Paris Building Sales' steel horse barns can revolutionize your farm. With advances in pre-engineered materials and an eye for creative design, horse owners can have the barn of their dreams built in only a few days.