Build Your Automotive Dealership With Our Steel Building Systems
Metal automotive buildings offer the ultimate design flexibility and adaptability to create a wide variety of automotive-related buildings, including showrooms, mechanic shops, garages, and storage. Our construction and metal materials provide versatile systems that will meet your needs and exceed expectations.
We can build aesthetically striking steel auto dealerships, as well as total building makeovers and additions to existing facilities. Steel buildings don't sacrifice style and comfort, and we can help you build a fashionable showroom, customer-friendly reception area, and employee office spaces.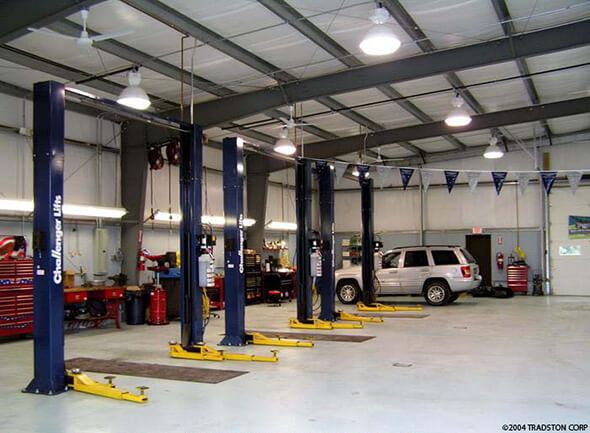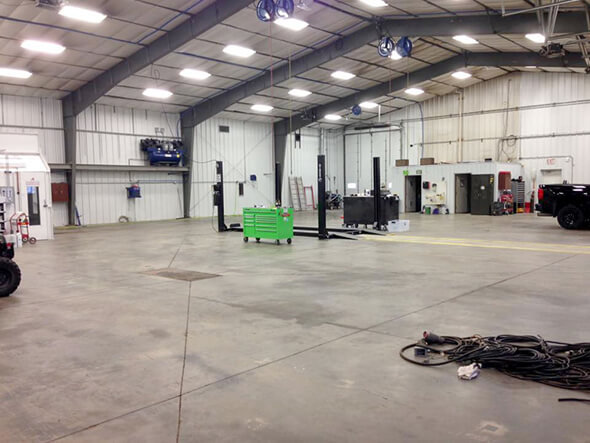 Benefits Of Steel Automotive Buildings From Paris Building Sales
When you're running an automotive dealership, you don't have time to worry about the structure around your valuable assets. Paris Building Sales' steel building systems provide increased longevity and are virtually maintenance-free. Focus on sales instead of the building!
If you're looking to expand your vehicle dealership, our steel buildings offer superior architectural and design flexibility that can accommodate almost all growth requirements. Your choices come in a wide range of customizable design options, offering ease of expansion that can match almost every need!