Airplane hangars are structures with unique requirements. Meeting these standards ensures the safe operation of the hangar, the secure storage of airplanes, and the safety of those using the building. By constructing the aircraft hangar out of steel, everyone who uses this building will enjoy many advantages.
Steel Is The Safest Material For Aircraft Hangars
An aircraft hangar must have the proper design and construction to ensure the safety of all users. A well-constructed steel building protects the aircraft, its crew, and any potential passengers. Steel fits the bill, providing a lasting strength that does not require a high level of maintenance to ensure its structural integrity.
Steel Buildings Are Both Strong And Flexible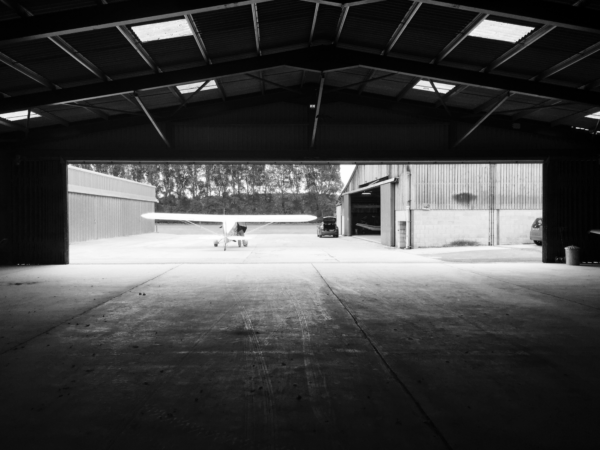 Aviators and hangar operators want to spend less time maintaining the infrastructure of their building and more time being in the air. One of the benefits of using steel over materials like wood or concrete is that steel is long-lasting. It can withstand potential knocks, bumps, and scratches with little ongoing maintenance. 
Steel aircraft hangars require very little work to keep in great shape. They are resistant to common problems like mold and rust and can withstand the pressures from wind, rain, snow, and UV rays. Whether sitting out in the sun or having to withstand the forces of a blizzard, the metal used in steel aircraft hangar construction does not easily warp or disfigure. 
Despite its strength, security, and rigidity, steel is a flexible building material. A steel airplane hangar can be of almost any size and design, meaning the building can house small two-seaters, fleets of private jets, or massive passenger planes. It's ideal for private runways, small community airports, large aircraft manufacturers, and commercial hangars. 
Steel Buildings Provide Enough Uninterrupted Space
The hangar mustn't have multiple support columns; these impede the planes. Steel allows the construction of buildings that give enough uninterrupted space for aircraft to move. Open floor space and lofty eave heights provide enough room to easily maneuver inside the building, letting pilots taxi in and out of the hangar as required.
Steel Aircraft Hangars Are Secure
A steel aircraft hangar also offers the benefit of being secure. It's an essential feature because these buildings often hold more than just airplanes – machinery and tools can be kept in them, too. Everything is expensive, meaning the hangar operators must ensure that their building can be securely closed when not in use.
Steel buildings have all the optional features to ensure maximum security: toughened doors, strengthened locks, and steel walls and roofs ensure that everyone can keep the aircraft inside safe and secure.
Steel Buildings Have Faster Assembly Times
You can have the metal aircraft hangar assembled with speed unmatched by any other material. Unlike traditional hangars – where components need to be cut, measured, and assembled on-site – the steel building comes ready to construct. The pieces are pre-cut, drilled, and punched when they arrive, reducing building time and labour costs.
An aircraft hangar is an essential building with specific demands. Having a hangar custom-made according to certain specifications will ensure that all plane owners and pilots enjoy proper space, safety, security, and low maintenance costs when housing their aircraft.