Livestock Shelter Buildings
Keep Your Livestock Safe In Steel Shelters
Farmers know the need to have a warm, clean, secure place for their livestock to sleep, eat, and live. If you're one of the thousands keeping animals commercially, you need to take care of your livestock, and this includes adequate livestock shelter. Paris Building Sales can offer a strong shelter that protects your animals and meets your budgetary needs.
The material we use is tough, able to hold the largest and strongest livestock. Steel buildings can withstand the harshest weather conditions and prevent farmers from worrying about lightning damage, termites, water leakage, and other issues. They have by far the longest lifespan out of any outdoor agricultural structure.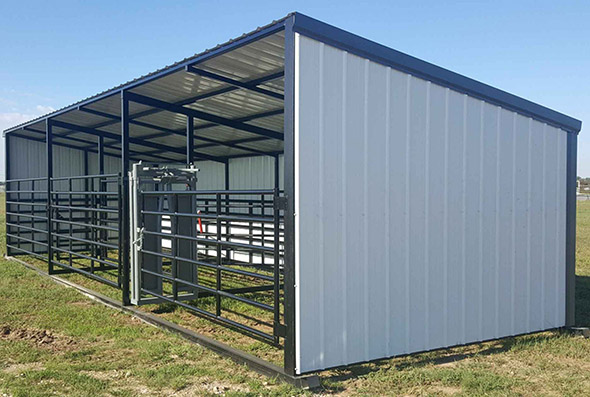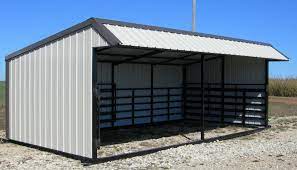 Steel Makes For The Ideal Livestock Shelter
Paris Building Sales offers customized steel livestock shelters. We can help you design a livestock building that makes the best use of available space to get you the best return on your investment.
More and more farmers are switching from using wooden pole barns to steel buildings. Steel is sturdier, weather-resistant, and has a longer lifespan than other materials. Paris Building Sales can custom design an agricultural space that you can use for a variety of livestock breeds.